Quran is the book of Allah
There is no doubt about it…
Quran isn't only a religious book but an inclusive approach that aims to elevate human beings to the high ranks of morality, and transcendence to be eligible for the responsibility Allah created for him.
Below, we've collected +200 Quran Quotes with images that cover several topics about Allah's love and mercy, the prophet Mohammed, Marriage in Islam, knowledge, and more.
Best Quran Quotes About Allah's Greatest Love and Mercy
Allah is the light of the earth and heavens.
All-sustainer, giver, creator, forgiving and dominant.
All creatures in the universe worship him and glorify his name
Those quotes from Quran about Allah's sheer mercy, and love for his faithful verses.. We can see that Allah loves the pious, who do good deeds
Quran Verses About Work
Allah created people to be successors of him on the earth
And urged people to work well since their deeds will be seen by Allah on the day of judgment
And there are many hadiths of the prophet Mohammed that urged Muslims to perfect their work.
Quran Quotes About Life
The worldly life is nothing compared to the hereafter..
In Quran, there are many depicts of the fragility of life: A withering plant that cant' withstand the strong winds, a mere time of joy and enjoyment, a counted hours.
And that makes believers know that life is so short that they should spend every moment on good deeds, and don't feel sadness or anxiety since everything is transitory and nothing will last forever but Allah's honored face.
Quran Verses About the Time of Resurrection
There are many verses in the Quran that refers to the resurrection or the day of judgment where people gather and their deeds are seen… and since people ask about the time of resurrection, Allah replies to their doubts, saying Allah only who knows its predetermined time.
Polythisasts ask prophet Mohammed doubtfully about the day of judgment and when it is?
So, Allah said to tell them that no one knows the hour, including himself and Allah only knows… And they should do good deeds instead of skepticism since it might be so near…
Some Quran Verses Halal Enjoyment
Everything is halal if not mentioned in Quran explicitly it's haram
In fact, there are many verses in Quran that invites people to enjoy the blessings Allah created for them in balance.
And forbids people from categorizing things as haram or halal without evidence from Allah's book… Those people are deriving away from Allah's message and pursuing their tendencies.
Quran Quotes About Patience During Hardships
In Quran, many verses exhort believers to be patient in times of struggles and adversities.
Patience is a prophet's merit and a trait that only a few are lucky enough to embrace…
However, it's necessary no just for overcoming the hardship of life, but also because we don't know what would happen.. and we grow and learn experiences when we are patient to absorb knowledge from Allah…
Quotes from The Quran About Wealth and Money
Wealth is one of the vanities of life..
It can be a blessing or a curse, relying on everyone's perspective.
Allah doesn't forbid us to collect money but to thank god and knows his generosity…
And give charity to the needy to purify our souls and learn to not surrender to the temptation of wealth and hoarding
Quran Verses About Prophet Mohammed
The messenger Mohammed is the last prophet and the light who guides believers to the straight path..
Prophet Mohammed was merciful, kind, brave, patient, and of outstanding character.
And Allah asked the believers to follow him in his traits and actions.
Quran Quotes About Death
Death is the opposite of life and the only fact that no one can deny or escape.
Every creature are destined to die one day. Paganists claim that there is no resurrection after death but believers know it's a fact and for that reason, they have faith in Allah and make good deeds.
Quran Quotes About Provision
Allah is the source of provisions..
And he said in Quran that he provides every creature with his need of food and water…
So, true believers shouldn't worry because they know that their provision is in Allah's hand, and what Allah they have to do is make effort and be confident that Allah will never fail them or deprive them of what they wish.
Quran Quotes About Faith and Good Deeds
Faith and good deeds are inseparable and both are keys to paradise.
Faith alone without doing well isn't enough and good deeds without faith won't be accepted…
Muslims believe in Allah, glorify his name, and do good deeds like giving charity, being helpful to others, being truthful, honest, etc.
Quran Words About Success
People rattle about success in many terms..
However, in Quran true success means following a straight path…
Success in Islam means believing in Allah, and worshiping him as Allah promises true believers a peaceful life and paradise in the hereafter.
Quan Quotes About Relief, Peace, and Tranquility
Quran is revealed to give comfort to the heart and peace to the mind.
In fact, the word peace is repeated in many parts of the Quran.. as a way to reconcile with the paganists when they ask for it.. and peace is the greeting statement between people in the paradise, and when believers die, angles welcome them with sheer peace.
Quotes About the Creation of The Earth
Allah mentioned the creation of the earth and heavens in many parts to convince the hesitant about his wonders, For that creation is much harder than the creation of people themselves.
Below are some quotes that portray the phases of creating heaven and earth which happened in 6 days.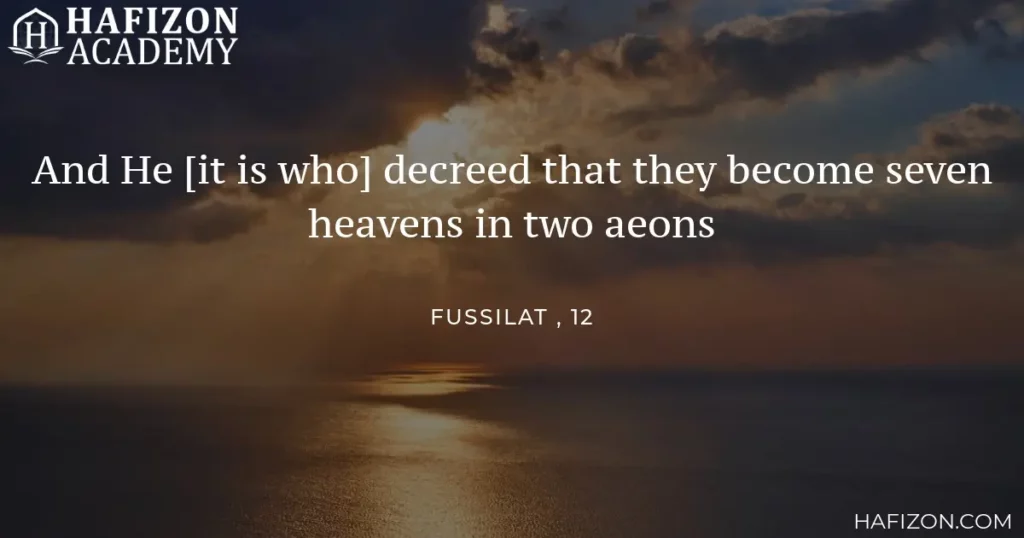 Quran Is a Guide for The Believers
Quran is a guide for believers.
spring in the heart…
a cure for heart diseases and escape from the hardships of life…
Quran Comments on Paganist Delusions and Questions
Paganists always doubt Allah's oneness or existence.
So, Allah commented about their doubts in many parts of the Quran.. and after presenting all the shreds of evidence that support this fact, he said: that those people know that Allah is one but they have a lot of vanities that prevent them from admitting it.
Quran Quotes About Marriage
Marriage in Quran is described as a sacred pledge, mercy, and a home for the self.
And it's a sunna of the prophet… And because the family is the nucleus of the Muslim Society. in Quran, many verses regulate the rules of marriage and treatment between husband and wife, and the peaceful separation (divorce)..
Quran Quotes About Knowlege
Many verses in Quran urged people to seek knowledge .. even Allah asked the prophet Mohammed to ask him to increase his knowledge.
Because nothing can be invented and life can't evolve without knowledge and because the believer can't know Allah or glorify him without knowing him. And this knowledge and the capacity to learn is the difference between humans and other creatures.
Conclusion
Quran is not just religious book. it contains rules and values that if a human applies in her life, he will gain the fruits of success on the earth before the hereafter.
In this post, we tried to Quran quotes in many parts from Allah's mercy, success, peace, patience, marriage, and the creation of heaven and earth.
If you find this article helpful to you, don't forget to share it with your connections on social media so they can benefit too.